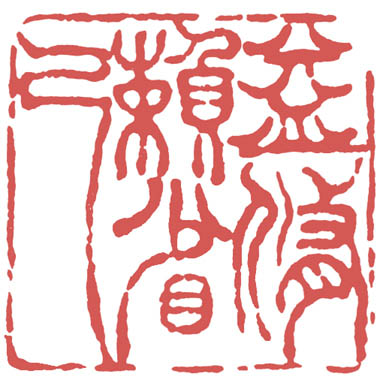 ----- Original Message -----
發件人Yutang Lin
發送至Dharma Friends
日期2011年10月12日 上午12:32
主題FW: "益修賴省己"印
Disciple Wang Hao carved one sentence from a poem I wrote 10 years ago; I don't remember the sentence myself.
It is the second sentence on http://yogilin.org/efiles/p0278.html :
To benefit practice it all depends on self-reflection.

It is indeed a very important reminder--without reflection there is no possibility of improvement.
The seal is in the attached file, and we will post this among the Yu Tang Yin Xin seals.

May all beings attain Enlightenment soon!
Yutang
From: Wang Hao
Sent: Tuesday, October 11, 2011 8:31 AM
To: Lin Yutang
Subject: "益修賴省己"印
上師,
弟子刻制了一枚"益修賴省己"印供養您。
這句法語來自您的詩作《去躁》,它簡潔
而且有提醒的作用,所以我把它刻成了法印。
以此迴向一切眾生業障消除,速證菩提!

詩作的鏈接在
http://yogilin.org/b5files/f0369.html
http://www.originalpurity.org/gurulin/b5files/f0/f0369.html

弟子浩頂禮
---