〈放生偈〉五線譜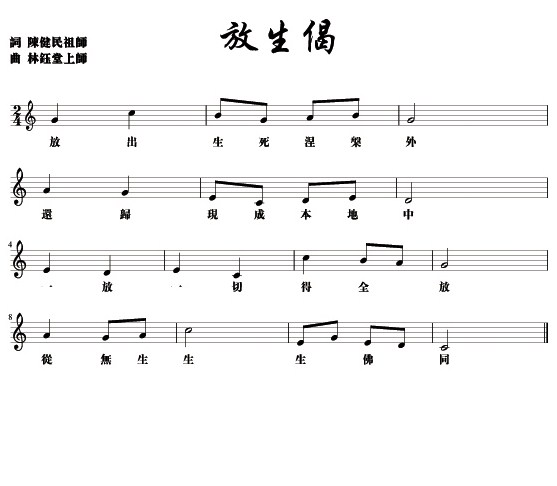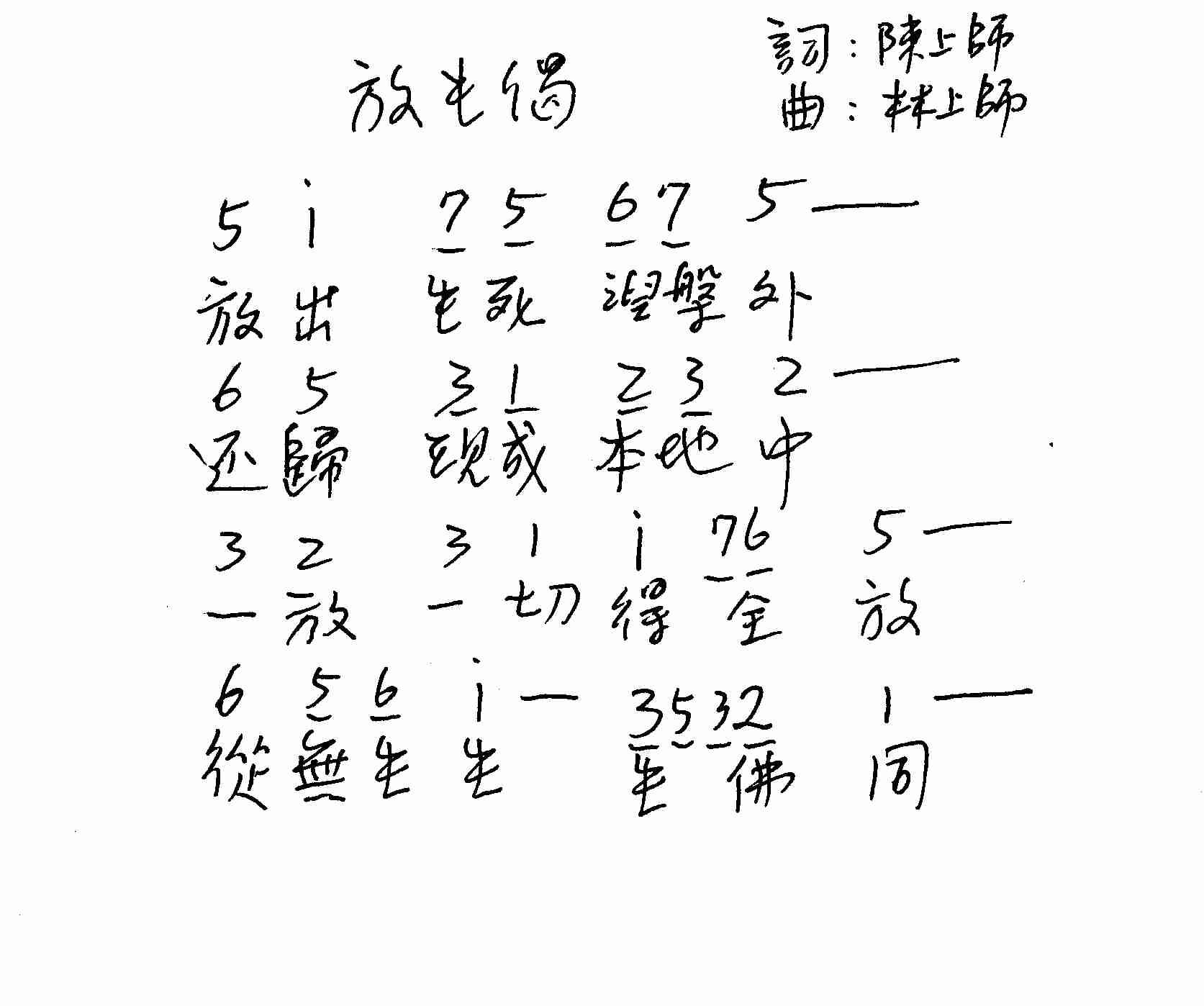 ---
----- Original Message -----
發件人Yutang Lin
發送至Dharma Friends
日期2012年2月10日 上午12:01
主題FW: 放生偈五線譜
Disciple Ji Hu had asked disciple Gou Gou to produced the music score using computer software.
Attached are my manuscript of the simplified version and the formal print version.
We will post it at our websites among the miscellaneous category, and link it as related work to articles on the ritual for releasing of lives.

May all beings attain Enlightenment soon!
Yutang
From: Ji Hu
Sent: Thursday, February 09, 2012 4:05 AM
To: Yutang Lin
Subject: 放生偈五線譜
上師﹐
彥宇已幫忙將〈放生偈〉五線譜做好了。敬請上師審查。
疾呼
---
[Home][Back to list][Chinese versions only]
[Related works: 放生簡軌、放歸自由]