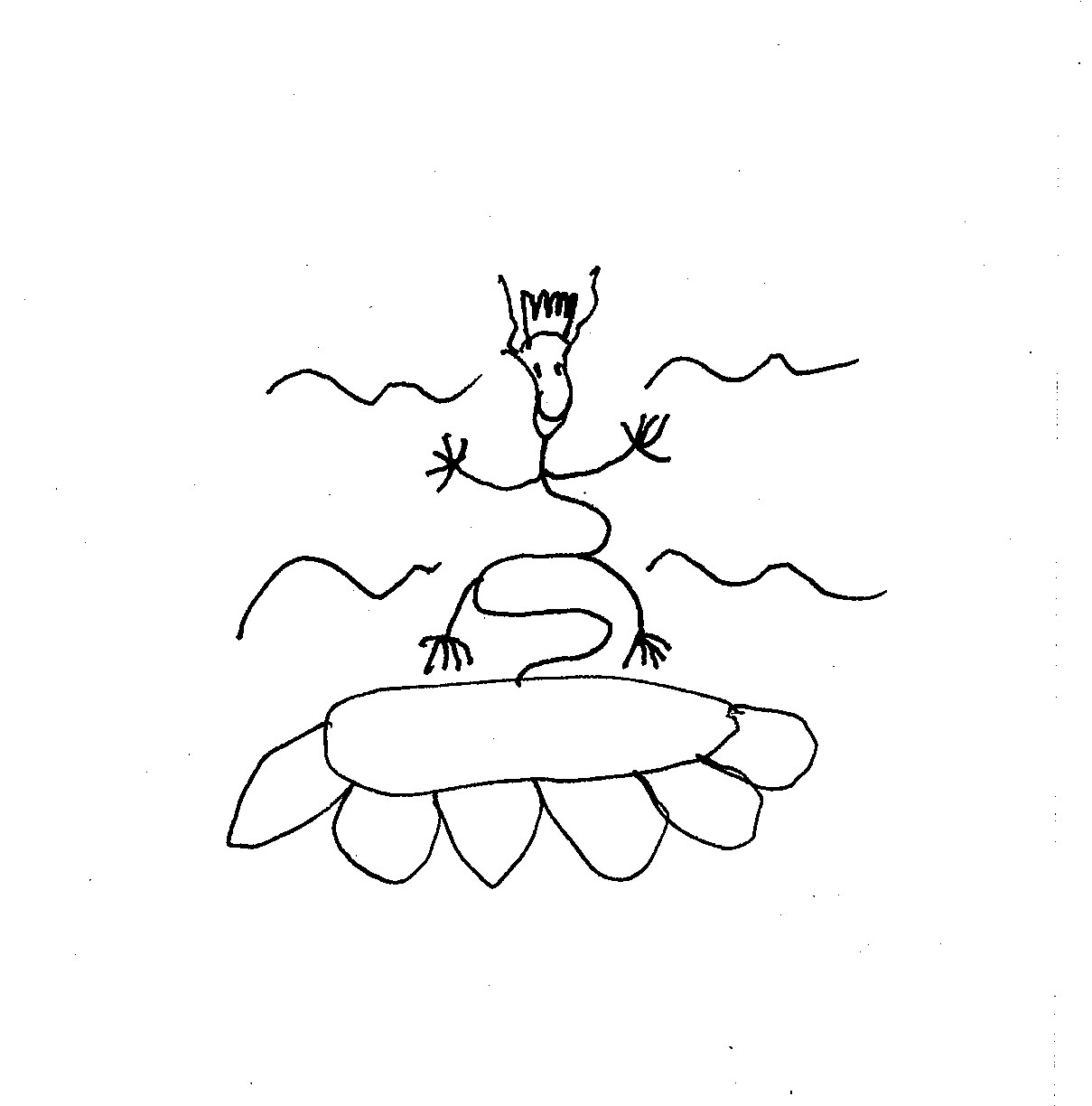 Explanation on the Dragon King Symbol
Yutang Lin
As requested by disciple Pure Dragon in Poland I drew the Dragon King Symbol for him to make into metal or clay plates for free distribution to Dharma friends.
The lotus seat shows six petals. This signifies that the Dragon King's compassion as represented by the moon disk lying on the lotus is looking after all sentient beings in the six realms of transmigration.
The Dragon King's front claws stretch upward to uplift the Dharma, and rear claws reach downwards to provide salvation services to all sentient beings for the sake of leading them to the enlightenment path.
The Dragon King is smiling because he enjoys his compassionate services to sentient beings.
The Dragon King is wearing a crown of five crests. This is, of course, an indication of his royal status, and in addition, the five crests represent the blessings of Buddhas of the five directions (central plus the cardinal ones). This signifies that the Dragon King, through his services to the Dharma and sentient beings, will eventually attain Buddhahood.
The waves around the Dragon King represent the great oceans, and it is also symbolic of the spreading of his supernatural powers.
August 18, 2013
El Cerrito, California
---
寄件者:
 

Yutang Lin

 
收件人:
 

Dharma Friends



日期:
 2014年1月1日 上午7:25
主旨:
 FW: HAPPY NEW YEAR !!!!
A few months ago disciple Pure Dragon in Poland asked me to design a Dragon King Symbol so he can make clay and bronze plates based on it.
So I wrote:
http://www.originalpurity.org/gurulin/b5files/a0/a0242.html
 Now on this New Year's Day of 2014, he just sent in the results below.
 The red seal reads "Long Wang Zhi Xi" in Chinese, and means "the Seal of Dragon King." It is modeled after a seal carved long years ago by Upasaka Chen.
Happy New Year!

May all beings attain enlightenment soon!

Yutang
From: Jacek Budzi?ski 
Sent: Tuesday, December 31, 2013 2:38 PM
To: Yutang Lin
Subject: HAPPY NEW YEAR !!!!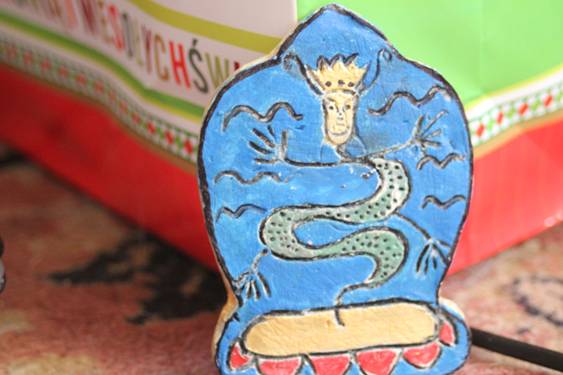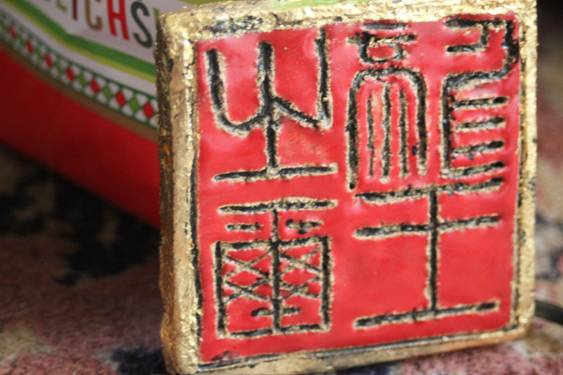 ---
[Home][Back to list]