From:Yutang Lin
Sent:Dharma Friends
Date: 2016年1月2日 上午3:33
Subject:Fan over Three Decades Old
In fire pujas, as soon as fire started, we use a ritual cloth fan with the
seed word "Yang" for wind on it to fan three times as blessing of wind for the puja.

The one we have been using for over three decades in about 800 fire pujas has a "Yang" written by Guru Chen, and it has many burned holes on it as reminiscent of its services in all those fire pujas.

On this New Year's Day I wrote a "Yang" on a piece of new cloth for disciple Ji Hu to make a new fan with.
And the old fan will be framed to remind us of those years of so many Dharma services.

We will post this email with the photos as A0288 at our websites in the Miscellaneous Category.

May all beings attain Enlightenment soon!

願一切眾生早日成佛!

Yutang

鈺堂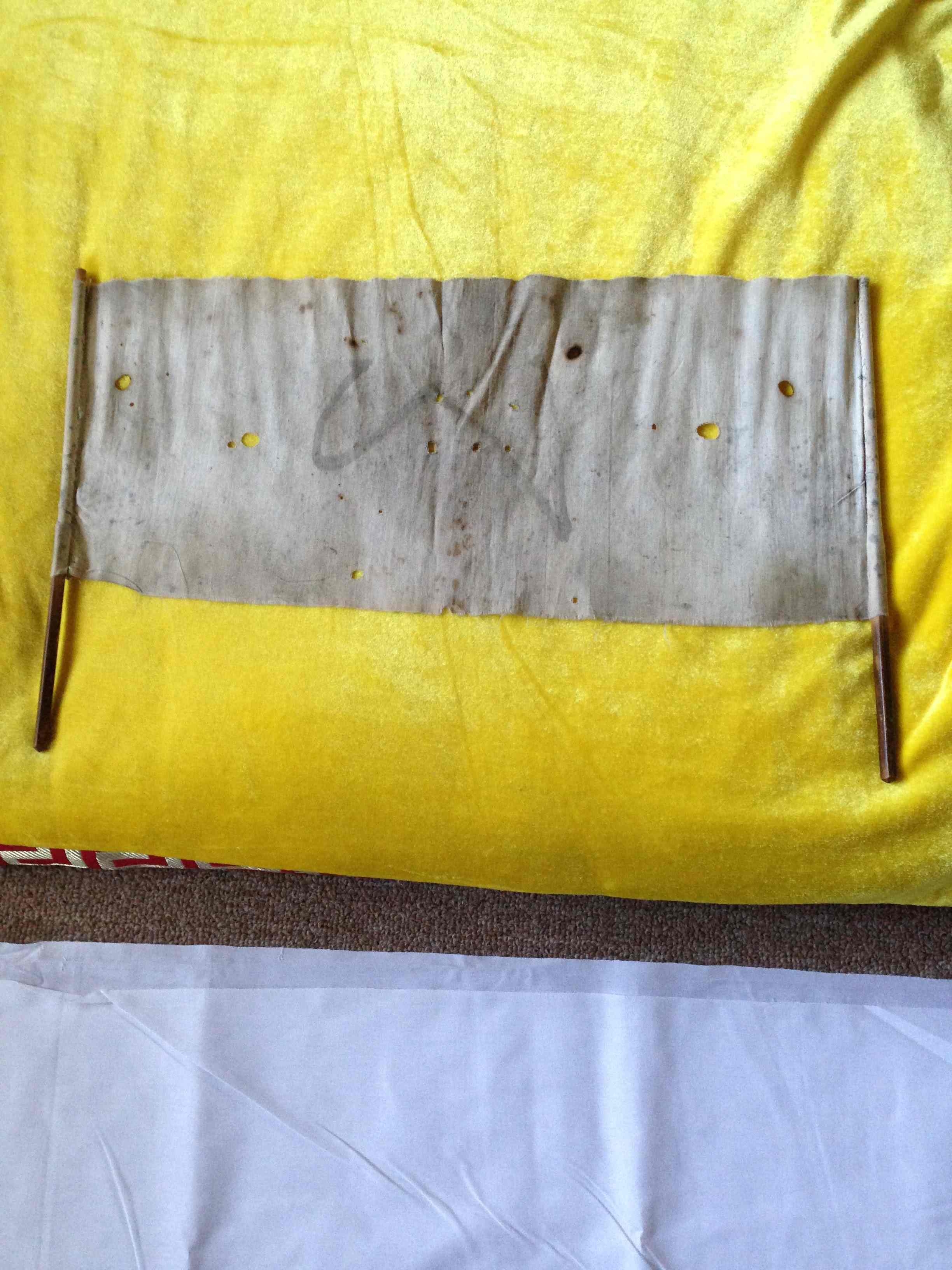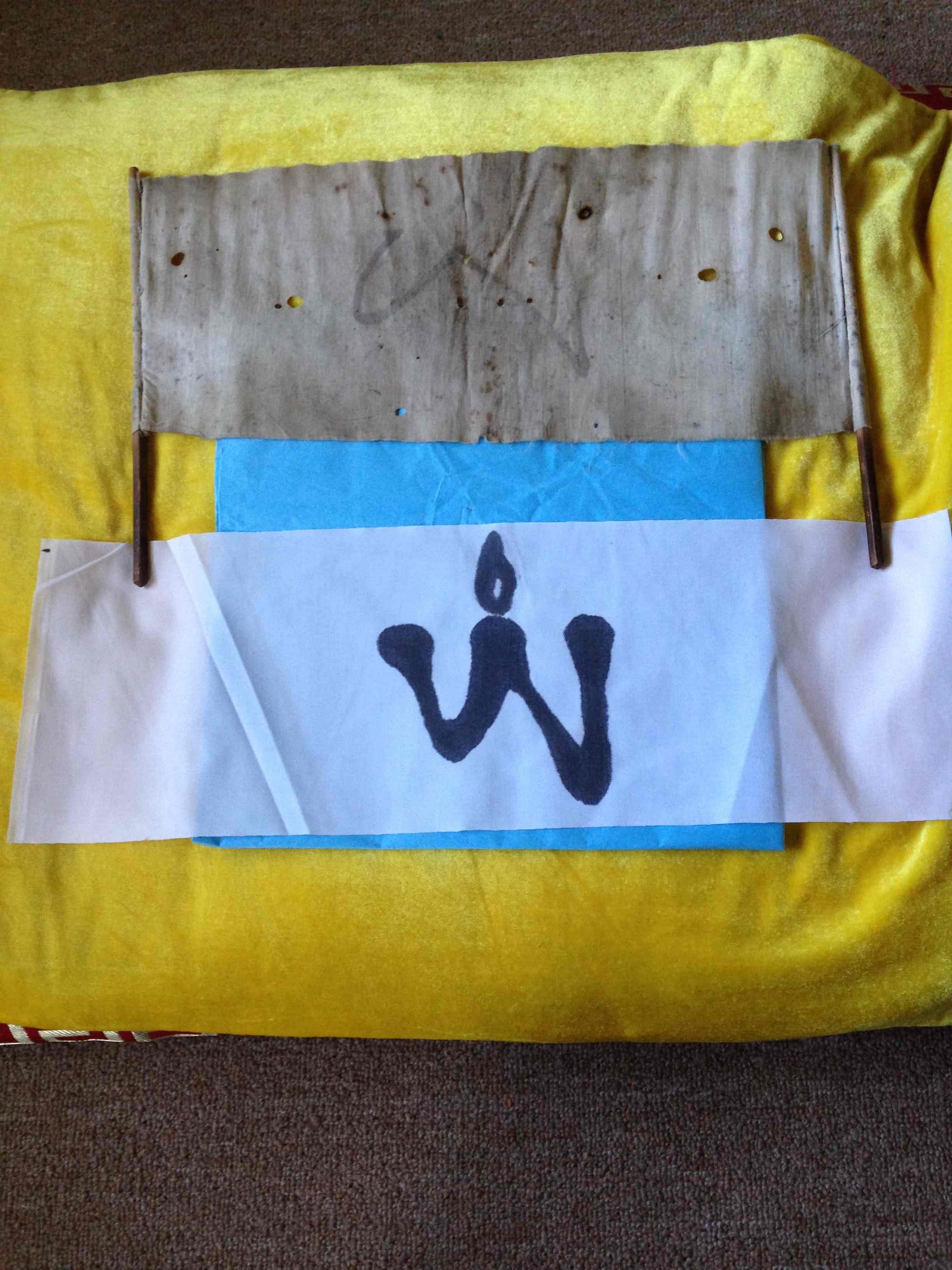 ---
[Home][Back to list]